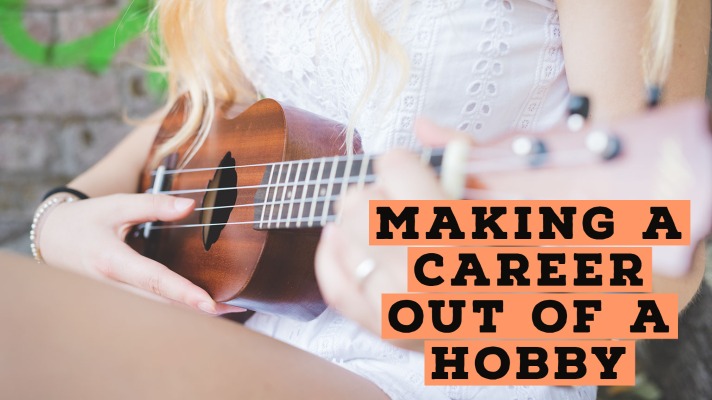 Remember the old saying "if you love what you do, you will never work a day in your life?" Well, a lot of people are really taking that to heart and are making a career out of what they love to do. Tapping into your passion when making a career will ensure that you look forward to working.
Making a career out of what you love to do can help you to find the success that you are hoping for. Following these tips can put you in the driver's seat when it comes to your career goals.
Why Doing What You Love Is Important
We spend a lot of our time working. Many people get stuck in careers that they are really not happy with. Knowing that you have to go to a job that you are unhappy with will affect every other area of your life. We spend so much time at work, it only makes sense that our personal happiness is often hinged on job satisfaction.
People report that when they love their job they report feeling more satisfied with their lives. Of course, if you are doing what you love to do it will show. It can be very rewarding to do what you love.
Making a career out of something you love will ensure that you find your career very rewarding. You will not mind getting up and going to work. You will enjoy what you are doing, and ultimately enjoy having a lot less stress in your life.
What Is Your Passion?
Your first step in making a career out of your hobby or what you love to do is identifying what it is that you love to do that can be marketable. Most people have a laundry list of things that they enjoy but only a handful of those things can be parlayed into a career.
Sometimes the things that you love can surprisingly be transformed into a career. Other times making a career out of something you love to do maybe a little more difficult. Sometimes you have to just think outside the box. For example, have you considered making a career out of your love for dogs? You do not have to be an expert in dog behavior to offer pet boarding services, all you need is a love for dogs and to hone basic care skills.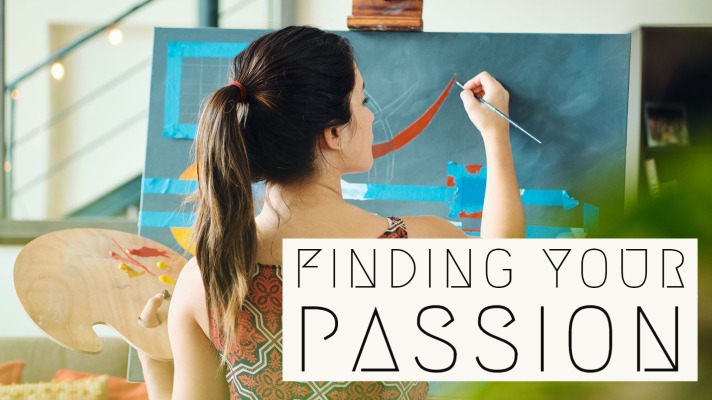 Let's use your love of dogs as an example as how you could be making a career out of that love. In some cases, making a career out of a love for dogs will mean having to take some classes. For example, you might love dogs and you want to work with them as a groomer. You will have to get the education to become a dog groomer by taking classes in person or online.
On the other hand, making a career out of your love for dogs can be as simple as starting a dog walking business. This, of course, requires no additional education or training. You can focus on making a career out of your love for dogs and put as little or as much effort as you want into training to make that career happen.
If you really are dedicated and want to take things up a notch, you can become a veterinarian or a vet tech. There are many ways to make a career out of what you already love to do.
Here are some other passions that can easily be turned into a career:
A woodworking passion.
A passion for working with children.
A passion for cooking or cleaning.
Your tech passion.
Of course, the above list is a shortlist of the possibilities. You can easily turn a woodworking passion into a career in handmade wooden furniture. You can also take that additional step and go to carpentry school to hone those skills even further.
Love kids? How about starting a daycare? Love to cook and or clean? It is easy to make a career out of your domestic affections.
Find your passion and you will find making a career out of it can be a lot easier than you thought possible. Let's take a look at some tips on how you can transform an interest into a money maker.
Tip Number One: Do Your Research
it is important that you do your research when you are considering making a career out of your passion. For example, if you are considering starting a day school, you will want to look into the recommendation of what to look for in a day school, and then do your best to meet those suggestions.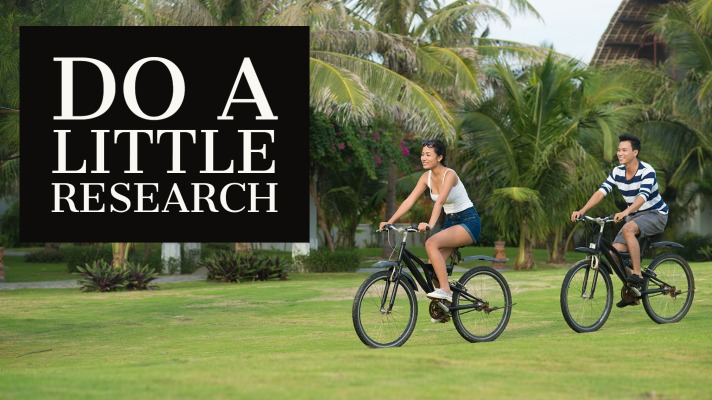 If you are considering offering website design services because you are techy that loves creating, research your competition and see what they are up to. It is important that you know where you stand as far as competition, and what you can offer that is not being offered by your competition.
Learn as much about the industry as you can that you are considering. Knowledge is power when it comes to making a career out of a hobby or a passion.
Tip Number Two: Devise a Plan
It is important that you have a plan. Making a career out of something you love does not mean that you can ignore the business end of things. Remember, the goal is to generate enough income so that you can do what you love full time, and that takes some planning.
Here are some things you should include in your plan:
How will you reach your target customer?
How will you fund your career move?
What type of investment will you need to make?
It is important that you fully plan for how you will build your client or customer base. It is equally important to know what type of investment you will have to make to get the equipment that you need for making a career out of your passion. Being prepared to meet the financial challenges will help you to reach your goals.
In some cases, making a career out of your passion will be more expensive than in other cases. Let's say you love cleaning and want to start a cleaning service. Your initial investment can be relatively low. You will obviously have to have the equipment to clean with. You can reign in your initial costs by starting with smaller jobs that will not require a great deal of cleaning equipment. For example, a spring cleaning service will take a lot more equipment, and likely a higher out of pocket investment.
Starting out small when making a career move is always a good idea. In other words, don't quick your day job right away. Start out with some part-time gigs until you get your footing.
Tip Number Three: Funding the Dream
Making a career out of something you love can come with some obstacles like finding the funding you need to get started. Here are some ways you can finance your dream career:
Break open the piggy bank. Tap into your savings to finance your new career.
Cut back on expenses. Buy discount furniture, trade your new car in for something more affordable, cut your entertainment budget back drastically. Find ways to free up some cash to put into your new endeavor. Sacrifice now will be worth it in the long run.
Ask friends and family to invest in you.
Running up credit cards to finance making a career for yourself should be your last option. It is better to tap into your savings, cut expenses and funnel that money into your career, or take small loans from family and friends. Of course, you can always take out a small business loan if your credit will allow it.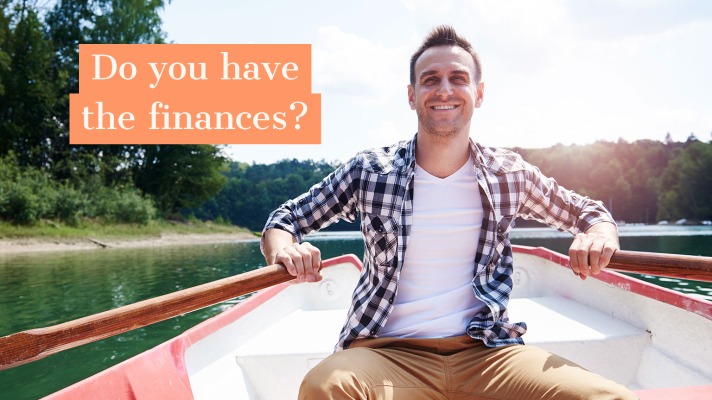 Sometimes you have to think outside of the box to come up with the money that you need to fund making a career out of something you love to do. For example, you may have to take on a second part-time job to earn the money that you need to start that buy flowers online business you want to start.
Tip Number Four: Become Really Good At What You Love
Let's say that you really love to cook. There are a lot of people that love to cook. To find the success that you are after you will have to be the best possible cook and also have a niche that makes you stand out from the rest of the competition.
Let's use a love of cooking as an example. How will you rise above the rest of the people that are making a career out of cooking? The first thing you do is find a very specific niche. That niche can be sharing your favorite healthy recipe idea and then building on it. Perfecting the art of creating healthy tasty meals will give you a specific target audience and it will help you to separate from the herd of cooks out there.
The same is true with any industry. You have to become really good at what you do, and you have to find that niche market for what you do. Another example is personal training. Let's say you love fitness. You love everything about fitness and you want to help other people fall in love with being fit. Fitness is a broad category, you have to choose a niche to focus on. For example, barbell strength training can be your niche, or cardio, or Yoga, but it should be that one thing that you can get really good at. To be successful in making a career of what you love to do you have to become a "master" of the subject. The best way to master a skillset is to focus on one skillset.
Tip Number Five: Easy Ways to Build an Audience
Once you have all your ducks in a row it is time to launch. Of course, there is one more obstacle you will have to overcome, you need an audience. How will you market your business beyond friends, family, and neighbors?
While word of mouth is still a great way to reach people, you will need to do more. If you want to reach people you have to go where people go every day. People go to the internet every day. They go there to find resources, services, and products.
Content marketing is a tremendously effective way of reaching a huge audience. Social media platforms are another great way to reach your target audience. A professionally designed website is the foundation for all your digital marketing activities. These are all things you should consider when you are figuring out where you will find your customers.
Let's say that you are a numbers person. You love everything about bookkeeping and accounting, and you want to turn that love of number crunching into a lucrative career. Finding businesses and individuals that are willing to trust you with their finances can be an obstacle but it can be an obstacle that can easily be circumvented with a strong online marketing plan. About 25% of American families have no savings, that tidbit of information can be the backbone of your marketing campaign (your niche). You can market your bookkeeping and or accounting service effectively by focusing on content that attracts that 25% of the population that has no savings and would like some.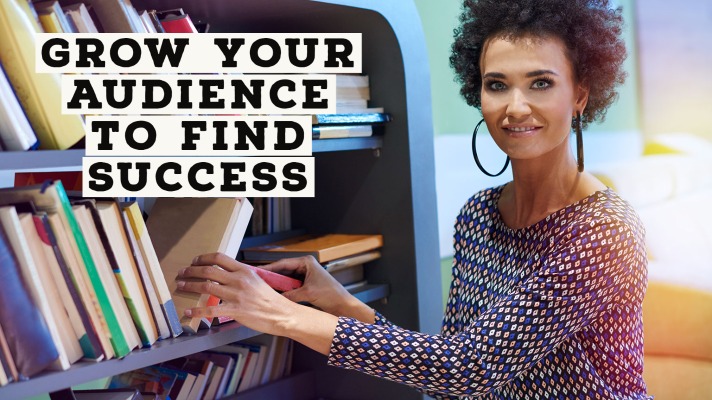 Remember, your niche pick discussed in tip number four is very important and will help you to market your business. With a razor-sharp focus on what services you can offer that will meet an unmet need, focusing on honing your, and a strategic plan for marketing, you will find the success you are looking for doing what you love.
Tip Number Six: Slow and Steady Wins the Race
Don't expect to be an overnight success. Making a career out of doing what you love is like making a career out of everything, it is a process. You have to be patient with the process. It is important that you keep moving forward.
Slow and steady wins the race when it comes to reaching your goals. It may take you a little time to really get your career moving along but if you can stay on track, you will reach your goals. Being able to do what you love and make a living out of it is an exceptional opportunity that you do not want to pass up.